Copa IQ, a special month-long tournament in celebration of Copa America
Copa IQ:
Duration: June 10-July 10
Prize Pool: $25,000
Entry Fee: $5
Rebuy: $5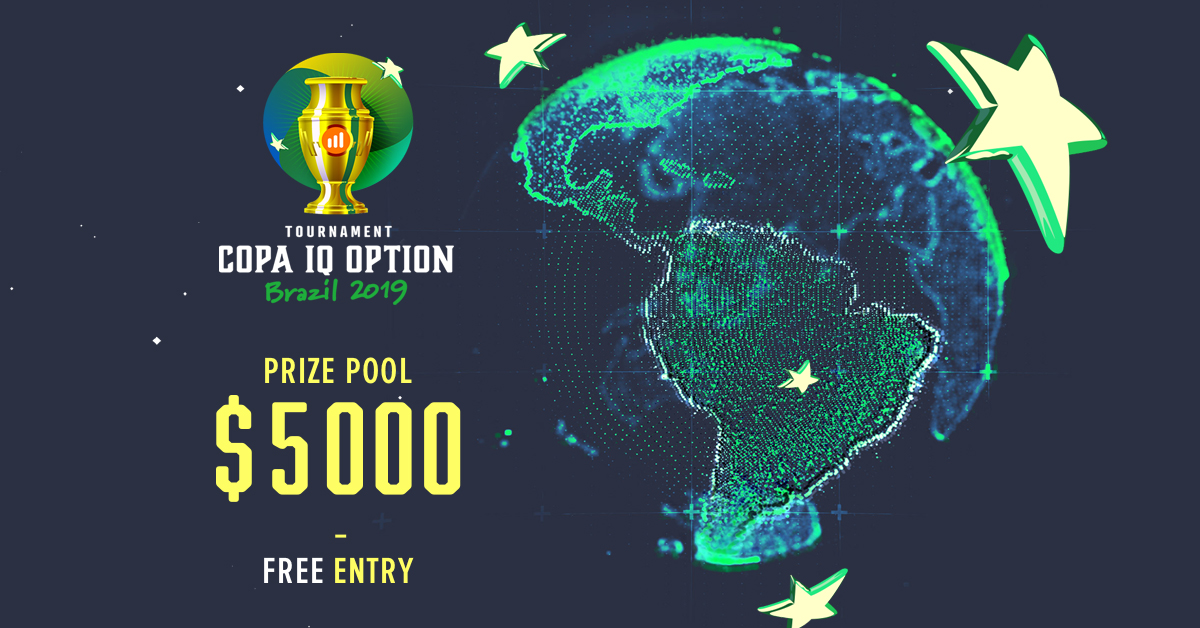 Please note that tournaments are only open to non-regulated traders
Compete like your national soccer team does
Climb to the Top of the Leaderboard — get a big piece of the prize pool.
What is a tournament?
The tournament is a competition between traders where everyone can participate. Each participant gets a tournament account with the same amount of money. You can only trade binary options in tournaments. Aside from that, there aren't any rules: you can trade in any asset and invest any available funds.
The winner is the trader who finishes with the most money on the tournament account. The prize pool is usually divided among the best traders from 9 to 30 people.
For more info about IQOption tournaments please read here.
Try free iqoption demo account now
---
NOTES: This and other articles are not investment advice. They are of an informative nature and are based on external analysis and we do not guarantee that the information is thoroughly checked by us.